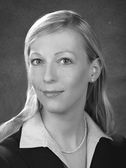 Dr. Sarah Eckardt
Former Research Fellow
Innovation and Entrepreneurship Research




Areas of Interest:
Innovation Culture/Climate and Intrapreneurship, Corporate Entrepreneurship, Organization Theory, Strategic Management, Leadership and Motivation, Dynamic Capabilities
Academic Résumé
2013 - 2015
Doctoral Candidate and Research Fellow at the Max Planck Institute for Innovation and Competition (Innovation and Entrepreneurship Research). Doctoral Thesis: "Entwicklung, Einsatz und Validierung eines Diagnoseinstrumentes zur Messung des Innovations- und Intrapreneurshipklimas"
2010 - 2014
Research Associate, Teaching Assistant, and Doctoral Candidate at the Institute for Innovation Research, Technology Management and Entrepreneurship (Prof. D. Harhoff, Ph.D.), Ludwig-Maximilians-University Munich.
2012
Postgraduate Studies at Ludwigs-Maximilians University: Master of Business Research
2009 - 2010
Internship at goetzpartners Management Consultants GmbH. Diploma Thesis in Cooperation About "Changes in Advertising Under the Influence of the Economic Crisis Challenging the Media Industry" with Prof. Dr. A. Fürst
2006 - 2008
Studies of International Marketing and Statistics with Sokrates-Scholarship at Ecole Supérieure de Commerce de Rennes, France. Stays abroad at Zhejiang University, Hangzhou, China; Bhuramal Rajmal Surana Jewellers, Jaipur, India and KfW Development Bank, Dakar, Senegal
2004 - 2010
Business Administration studies (Dipl.-Kffr., Master equivalent) at Friedrich-Alexander-University Erlangen/Nuremberg. Focus on Strategic Management (Prof. Dr. H. Hungenberg), Marketing (Prof. Dr. H. Diller) and Foreign Science of Romanic Language Cultures (Prof. Dr. W. L. Bernecker)
2003 - 2004
Year Abroad and part-time Student Business Management at CCBC Catonsville in Baltimore, Maryland, USA
Publications
Monographies
Eckardt, Sarah (2015). Messung des Innovations- und Intrapreneurship-Klimas - Eine quantitativ-empirische Analyse (Innovation und Entrepreneurship). Wiesbaden: Springer.
Presentations and Lectures
06.10.14
Design for Innovation & Intrapreneurship: A Cooperation of Fraunhofer Venture and Max-Planck
ISPIM Americas Innovation Forum
Location: Montreal, Canada
---
26.06.14
Discussion of "Holistic Measurement of Universities' Knowledge and Technology Transfer Efficiency"
Together with Jeroen Klis, Anja Schoen and Jyldyz Sheralieva
Location: Technical University Munich
---
12.02.14
Diagnose von Innovations- und Intrapreneurship-Klima im unmittelbaren Arbeitsumfeld
Brown Bag Seminar
Location: Munich
Projects
ILIAS: Innovation - Leadership - Intrapreneurship Assessment Service
Entwicklung, Einsatz und Validierung eines Diagnoseinstruments zur Messung des Innovations- und Intrapreneurshipklimas