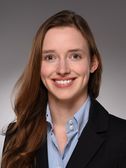 Elisabeth Hofmeister, M.Sc.
Doctoral Student and Junior Research Fellow
Innovation and Entrepreneurship Research

+49 89 24246-579
elisabeth.hofmeister(at)ip.mpg.de


Areas of Interest:
Innovation Economics, Industrial Organization, Competition Economics, Health Economics
Academic Résumé
Since 04/2022
Postgraduate Studies in Business Research (MBR) at Munich School of Management, LMU Munich
Since 10/2021
Junior Research Fellow and Doctoral Candidate at the Max Planck Institute for Innovation and Competition (Innovation and Entrepreneurship Research)
09/2018 – 09/2021
Master of Science (M.Sc.) in Management & Technology with a major in Chemistry, Technical University of Munich (TUM)
08/2016 – 12/2016
Exchange semester at the University of Hong Kong
09/2014 – 09/2018
Bachelor of Science (B.Sc.) in Management & Technology with a minor in Chemistry, Technical University of Munich (TUM)
Work Experience
06/2020-09/2021
Working Student Consulting Services, IQVIA Commercial GmbH & Co. OHG, Munich
09/2019-12/2019
Internship Business Development, Fresenius Kabi Asia Pacific Ltd., Hong Kong
04/2019-09/2019
Project Study "Forum of the Future", Deutsches Museum, Munich
09/2018 – 07/2019
Working Student Business Development, InGeneron GmbH, Munich
04/2018 – 07/2018
Internship CFO Office / Global Business Services, Fresenius Kabi Deutschland GmbH, Bad Homburg
10/2017 – 03/2018
Internship Audit Corporate, KPMG AG Wirtschaftsprüfungsgesellschaft, Munich
03/2017 – 05/2017
Project Study "Internationality in Human Resources", MAN Truck & Bus AG, Munich
08/2015 – 06/2016
Working Student Consulting, ROI Management Consulting AG, München
Scholarship
Since 10/2018
TUM Finance and Accounting Selected Talents (TUMfast)
Publications
Discussion Papers
Kim, Daria; Hilty, Reto M.; Hofmeister, Elisabeth; Slowinski, Peter R.; Steinhart, Miriam (2022). CRISPR/Cas Technology and Innovation: Mapping Patent Law Issues, Max Planck Institute for Innovation & Competition Research Paper, No. 22-06.
The paper provides a systematic overview of issues arising at the interface between CRISPR/Cas technology and patent law. In particular, it examines aspects related to the patentability of CRISPR/Cas-based methods of genome editing, on the one hand, and access to patented technologies, in view of the expanding CRISPR patent landscape, on the other hand. On the whole, our findings show that the case of CRISPR/Cas technology is prototypical of the policy dilemma in patent law as to how to balance economic incentives of multiple innovators in a cumulative innovation setting. The reviewed technical, legal and economic factors suggest the preconditions for technology underutilisation. While this paper presents the results of the exploratory phase of research, it sets a framework for the further, more targeted interdisciplinary examination of the identified issues.