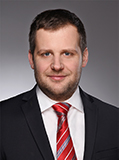 Dr. Rainer Widmann
Senior Research Fellow
Innovation and Entrepreneurship Research

+49 89 24246-568
rainer.widmann(at)ip.mpg.de


Areas of Interest:
Innovation and Science Policy, Mobility, Labor Markets, Incentives in Organizations, Political Economy
Academic Résumé
Since 08/2018
Post-Doctoral Researcher at the Max Planck Institute for Innovation and Wettbewerb (Innovation and Entrepreneurship Research)
09/2012 - 07/2018
Doctor of Philosophy (Ph.D.) at the Kellogg School of Management. Doctoral Thesis: "Essays on Economics of Innovation"
10/2010 - 07/2012
Master of Science (M.Sc.) in Economics at the Vienna Institute for Advanced Studies (IHS)
09/2006 - 01/2010
Bachelor of Arts (B.A.) in Political Science at the University of Vienna
09/2006 - 06/2010
Bachelor of Science (B.Sc.) in Business, Economics and Social Science at the Vienna University of Economics and Business
Scholarships and Awards
2017 - 2018
General Motors Research Center Disseration Fellowship, Kellogg School of Management
2012 - 2017
Ph.D. Scholarship, Kellogg School of Management
2011
Austrian Lottery Award, Vienna Institute for Advanced Studies
2010 - 2012
Vienna Institute for Advanced Studies Scholarship
Working Papers
The Effect of Government Research Grants on Firm Innovation: Theory and Evidence from Austria
(Download here)
This paper examines the effect of government research grants on firms' patenting outcomes. Discontinuities in the funding decisions of the Austrian Research Promotion Agency (FFG) allow me to study the effect of public funding in a large sample of Austrian firms. My estimates suggest that a government research grant increases the propensity to file a patent application with the European Patent Office within 4 years by around 10 percentage points. Stronger effects appear for established firms of advanced age. I present evidence that established firms undertake ambitious research projects when they receive grants. Finally, I interpret the findings in an "exploration vs. exploitation" model in which the government agency addresses inefficiency in the direction of research.
Immigrant inventors and local income taxes: evidence from Swiss municipalities
(Download here)
This paper studies the relationship between local personal income tax rates and the attractiveness of municipalities as residential locations for immigrant inventors in Switzerland. Exploiting sharp differences in top income tax rates across state borders, I find an elasticity of the probability that an inventor locates in a municipality with respect to the top net-of-tax rate of around 3.54. I present additional evidence that suggests that local income tax rates affect the localization of entrepreneurial activity of immigrant inventors.
Vorträge
16.12.2020
Open-Border Policy and Knowledge Diffusion
University of Kassel
Location: Virtual
---
14.12.2020
Open-Border Policy and Knowledge Diffusion
LMU Innovation Brown Bag
Location: Virtual
---
06.09.2020
New Evidence on the Plight of Graduate Students and Post-Docs in US Higher Education
Research Seminar
Location: Virtual
---
03.03.2020
Preliminary Evidence on Faculty Deaths and the Swiss' Border Opening
Research Seminar
Location: Zugspitze
---
20.02.2020
Innovation and Networks
LMU Literature Bootcamp
Location: Prien/Chiemsee
---
29.01.2020
Immigrant Inventors and Local Income Taxes
5th Geography of Innovation Conference
University of Stavanger, RUNIN, Stavanger Centre for Innovation Research
Location: Stavanger, Norway
---
26.11.2019
Immigrant Inventors and Local Income Taxes: Evidence from Swiss Municipalities
Seminar, TU Munich
Location: Munich
---
18.09.2019
Immigrant Inventors and Local Income Taxes: Evidence from Swiss Municipalities
Seminar, EPFL Lausanne
Location: Lausanne, Switzerland
---
26.11.2019
The Effect of Government Research Grants on Firm Innovation Theory and Evidence from Austria
Seminar, Ohio State University
Location: Columbus, Ohio, US
---
17.06.2019
Immigrant Inventors and Local Income Taxes: Evidence from Swiss Municipalities
LMU Munich Innovation Seminar
Location: Munich
---
20.05.2019
Immigrant Inventors and Local Income Taxes: Evidence from Swiss Municipalities
Swiss Workshop on Local Public Finance and Regional Economics, University of Lugano
Location: Lugano, Switzerland
---
17.05.2019
The Effect of Government Research Grants on Firm Innovation Theory and Evidence from Austria
8th ZEW/MaCCI Conference on the Economics of Innovation and Patenting, ZEW
Location: Mannheim
---
Teaching Experience
2013 - 2017
Teaching Assistant
Kellogg School of Management
2011 - 2012
Teaching Assistant
Vienna Institute for Advanced Studies
2009 - 2010
Teaching Assistant
Vienna University of Economics and Business