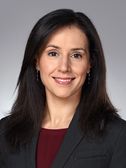 Dr. Begoña Gonzalez Otero
Senior Research Fellow
Gender Equality Officer
Intellectual Property and Competition Law

+49 89 24246-5301
begonia.otero(at)ip.mpg.de


Areas of Interest:
Intellectual Property Law with focus on European Patent Law and Copyright Law, Software Protection, Law of the Digital Economy; Information and Technology Law, emerging technologies (IoT, AI), intersection IP/Competition Law, digital markets, interoperability and standardization
Academic and Professional Résumé
Since 2019
Senior Research Fellow, Max Planck Institute for Innovation and Competition

2018
Visiting Researcher at IViR, University of Amsterdam (The Netherlands)

2015 — 2018
Academic Dean at EU Business School Munich, Germany.
Undergraduate program coordinator, EU Business School Munich (Germany) and the University of Derby (UK).
Manager of the academic partnership, undergraduate and graduate programs, EU.
Business School (Germany) and the University of Roehampton (UK).
Accredited Lecturer by the University of Derby (UK).

2013 — 2015
Adjunct Lecturer at EU Business School Munich, Germany

2013
Legal Associate at IP Law Firm, Brandstock Services AG, Munich, Germany

2010 – 2014
Doctorate in Law with International Mention at the University of Santiago de Compostela (Spain)
Thesis "The Software Interoperability Debate on European Copyright Law" studies the role of copyright in relation to the advancement of interoperability in the software industry

2010 – 2011
Research Assistant – Instituto de Derecho Industrial, Law School, Universidad de Santiago de Compostela (Spain)

2010 – 2011
Master's in Private Law at the University of Santiago de Compostela (Spain)
Master's thesis: "The dichotomy between copyright and patent law in protecting computer programs"

2008 — 2009
Lawyer at IP Law Firm, Herrero & Asociados, Madrid, Spain

2008
Master's in Intellectual Property and Competition Law, Instituto de Derecho Industrial, University of Santiago de Compostela (Spain)
Master's Thesis: "The role of claims as defining criterion of the scope of patent protection"
Awarded the prize of "2008 Best Master's Thesis" by Clarke, Modet & Co

2007
Lawyer – Trainee at Tax law firm, Ramon Varela, S.L., A Coruña, Spain

2006
Postgraduate in Tax Strategy, School of Finance of A Coruña (Spain)

2000 – 2006
Master's in Law at Universidad de A Coruña (Spain)
Academic Prizes and Honours
2016
Extraordinary Doctorate Award by the School of Law for 2014, Santiago de Compostela (Spain)

2015
Nominated as "Champion in Institutional Management" by the Central and East European Management Association (CEEMAN)

2012
ATRIP Essay Competition Winner

2011 — 2013
Visiting Researcher – Scholarship holder at Max Planck Institute for Intellectual Property and Competition Law, Munich

2009
Award by Clarke, Modet & Co. to the best Master's Thesis of the specialization in IP and Competition Law at IDIUS-USC
Memberships
Spanish Bar Association (abogada) – Santiago de Compostela icasantiago.org
Alumni, Max Planck Institute for Innovation and Competion, Munich
Member of ALADDA, Spanish Group of the International Literary and Artistic Association (ALAI) aladda.com
Member of the International Association for the Advancement of Teaching and Research in Intellectual Property (ATRIP) atrip.org
Member of "Asociación Española de Derecho del Entretenimiento" (DENAE) denae.es
Academic Member of the Union Internationale des Transports Publics (UITP) uitp.org
Member of the editorial board of Cuaderno Electrónico de Estudios Jurídicos (CEEJ)
External Reviewer of Actas de Derecho Industrial (ADI)
Publications
Books and Monographs
Interoperabilidad, internet de las cosas y derecho de autor (Propiedad intelectual), Reus, Madrid 2019, 280 pp.
Contributions to Collected Editions, Commentaries, Handbooks and Encyclopaedias
Las excepciones de minería de textos y datos más allá de los derechos de autor, in: C. Saiz, R. Evangelio (eds.), Propiedad Intelectual y Mercado Único Digital Europeo, Tirant lo Blanch, Valencia 2019, 73 - 99.
Mandating Portability as a Strategy to Achieve Interoperability between On-line Platforms: Pros & Cons, in: Internet Law & Politics Conference Book: Building a European Digital Space, Barcelona 2016.
Event: 12th International Conference on Internet, Law & Politics: Building a European Digital Space, Barcelona, 2016-07-07
Compelling Disclosure of Software Interoperable Information, in: Graeme B. Dinwoodie (ed.), Intellectual Property and General Legal Principles: Is IP a Lex Specialis?, Elgar, Cheltenham 2015, 69 - 90.
La computación en la nube ("cloud computing")¿Nuevos retos para el derecho de autor?, in: Ana María Tobío Rivas, Angel Fernández Albor Baltar (eds.), Estudios de derecho mercantil: Libro homenaje al Prof. Dr. Dr.h.c. José Antonio Gómez Segade, Marcial Pons, Madrid 2013, 673 - 684.
Journal Articles
Is the Transition to E-mobility the Silver Bullet to Achieve Climate-neutral Transport? An Interdisciplinary Review in the Search for Consistency and Collateral Effects, European Business Law Review 34, 1 (2023), 81 - 98 (together with Helmut Esteban).
The ambition of the Paris Agreement implies climate neutrality by 2050, unless other large sectors with negative emissions take over. Existing public policies aim to reduce greenhouse gas emissions and improve the sustainability of all transport modes, especially cars. Nevertheless, a coherent transition to zero-carbon mobility is crucial for addressing socio-economic challenges and achieving equitable industrial change. If poorly managed, the potential social and economic damage will be unacceptable. Based on a comparative policy and regulatory analysis of electrified vehicles (EVs) in three regions, this paper highlights some of their advantages and disadvantages and makes recommendations to overcome some of the bottlenecks. The transition to electric mobility, if we really want to achieve the Paris goals, has the potential to be a climate policy game-changer and lead the evolution towards an economic system that aims to eliminate waste throughout the value chain and for all stakeholders, taking into account issues of equity and justice. This requires a coherent and globally coordinated policy that not only promotes an innovation pathway for EVs, but also includes energy production from renewable sources while ensuring their supply and independence. Similarly, the industry needs a radical transformation of the automotive sector, energy consumption and current infrastructure investments.
Thinking Slow About IP in Times of Pandemic, IIC 51, 5 (2020), 555 - 558. DOI
Brazil joins the Madrid Protocol: A happily ever after tale?, Your LATAM Flagship Blog 2019 14.08.2019.
Latin American Trademark Regulations getting closer to International Standards: A Review of the Latest Changes, Your LATAM Flagship Blog 2019.
Evaluating the EC Private Data Sharing Principles: Setting a Mantra for Artificial Intelligence Nirvana?, Journal of Intellectual Property, Information Technology and Electronic Commerce Law 10, 1 (2019), 66 - 84.
On April 25, 2018, the European Commission (EC) published a series of communications related to data trading and artificial intelligence. One of them called "Towards a Common European Data Space", came with a working document: "Guidance on Sharing Private Sector Data in the European Data Economy". Both the Communication and the guidance introduce two different sets of general principles addressing data sharing, contractual best practices for business-to-business (B2B), and business-to-government (B2G) environments. On the same day, the EC also published a legislative proposal to review the Public Sector (PSI) Directive. These two simultaneous actions are part of a major package of measures, which aim to facilitate the creation of a common data space in the EU and foster European artificial intelligence development. This article focuses on the first action, the "Guidance on Sharing Private Sector Data in the European Economy". First, because it is one of its kind. Second, although these principles do not qualify as soft law (lacking binding force but having legal effects) the Commission's communications set action plans for future legislation. Third, because the ultimate goal of these principles is to boost European artificial intelligence (AI) development. However, do these principles set a viable legal framework for data sharing, or is this public policy tool merely a naïve expectation? Moreover, would these principles set a successful path toward a thriving European AI advancement? In this contribution, I try to sketch some answers to these and related questions.
IP and Standardization: Key Aspects for an innovative India, International Journal of Science, Technology and Society 2019, forthcoming (together with Sheetal Chopra).
On the fence of Article 27(k) of the UPC: The software interoperability "limitation", Kluwer Patent Blog 2014.
New legislative means to foster software interoperability within the European Union? A survey of the measures envisaged by the European Commission in the Digital Agenda, Actas de derecho industrial y derecho de autor 34 (2014), 379 - 392.
Compelling to Disclose Software Interoperable Information: A Risk for Innovation or a Balanced Solution?, The Journal of World Intellectual Property 16, 1-2 (2013), 2 - 14.
Protección de las interfaces gráficas de usuario de programas de ordenador en el ámbito de los derechos de autor, Actas de derecho industrial y derecho de autor 31 (2011), 205 - 230.
Organización Europea de Patents: cambios en el Reglamento del CPE, Actas de derecho industrial y derecho de autor 30 (2010).
Reviews
Review of: Thomas Bopp/ Holger Kircher (eds.): Handbuch Europäischer Patentprozess, Beck, Munich 2019, XVIII + 824 pp., ISBN 978-3-406-66807-4, GRUR Int 69, 10 (2020), 1094. DOI
Review of: El Derecho Mercantil en el umbral del siglo XXI: Libro Homenaje al Prof. Dr. Carlos Fernández Nóvoa en su octogésimo cumpleaños, Marcial Pons, Madrid, 2010, Actas de derecho Industrial y derecho de Autor 31 (2010), 1010 - 1011.
Research Papers
Position Statement of the Max Planck Institute for Innovation and Competition of 2 May 2023 on the Implementation of the Digital Markets Act (DMA) (Max Planck Institute for Innovation & Competition Research Paper, No. 23-11), 2023, 33 pp. (together with Josef Drexl et al.).
Regulation (EU) 2022/1925 of the European Parliament and of the Council of 14 September 2022 on contestable and fair markets in the digital sector (Digital Markets Act; DMA) entered into force on 1 November 2022 and applies from 2 May 2023. The DMA is a novel type of regulation laying down harmonised rules for core platform services provided or offered by gatekeepers to business users and end users established or located in the Union. It pursues the objective of achieving fairness and contestability in the digital sector across the Union where gatekeepers are present.
In its position statement of 2 May 2023, the Institute acknowledges that uniform rules throughout the European Union and centralised enforcement are necessary to prevent internal market fragmentation and welcomes the first Commission Implementing Regulation for the DMA of 14 April 2023. However, it remains concerned by the DMA's unique institutional design and its interaction with other laws as outlined under Articles 1(5), 1(6) and 1(7).
In particular, the Institute raises awareness about the possible overly broad blocking effects of the DMA on national rules, which may have the unintended consequences of privileging gatekeepers by jeopardizing future national legislative initiatives. This ultimately obstructs the achievement of contestability and fairness in digital markets. A complementary application of the competition rules and effective enforcement of the DMA is, against this backdrop, crucial. Yet there is uncertainty over administrative enforcement mechanisms, and it is unclear what role private enforcement plays in the current legal design of the DMA. The position statement identifies and examines challenges in the implementation of the DMA, along with recommendations for overcoming them.
Promoting Sustainable Innovation-Led Growth? The Potential and Risks of EV Policies (Max Planck Institute for Innovation & Competition Research Paper, No. 22-19), 2022, 39 pp. (together with Helmut Esteban).
The transportation industry is one of the top five industries in the world for greenhouse gas emissions. Even though burning fossil fuels for our cars, trucks, ships, trains, and airplanes accounts for the majority of emissions, road passenger transportation accounts for the majority of them. The primary solution for moving towards greater environmental sustainability in passenger transportation by both, car manufacturers and governments, is electric vehicles (EVs). So far, the message has been that consumers should buy EVs to help solve the climate change problem, which would allow us to retain and even enhance our levels of mobility. But can we really achieve climate-neutral transportation with EVs?

The three countries with the highest absolute emissions, China, the United States, and the European Union, also set the global agenda with their respective policies. Significant variations in their strategies would have a cascading effect on the decarbonization of transportation. Understanding the crucial contributions that both the public and private sectors make to the promotion of innovation-led growth is essential if we are to achieve climate-neutral passenger road transport. Since consumer protection and climate change are both strong policy arguments, climate policy to reduce greenhouse gas emissions from transportation must significantly rely on innovation. As a result, many innovations in road transportation are supported by environmental, economic, and social considerations. For instance, every path toward EV innovation must include the production of energy from renewable sources and guarantee their independence and supply. This paper focuses on the potential and risks for innovation based on a comparative policy and regulatory examination of EVs in these three regions. It provides suggestions for a coherent and globally coordinated policy framework and for the transitioning to a truly circular road passenger mobility system.
Machine Learning Models under the copyright microscope: is EU Copyright fit for purpose? (Max Planck Institute for Innovation & Competition Research Paper, No. 21-02), 2020, 30 pp.
This paper is based on a presentation given in December 2019 at the Lund's University conference "Artificial Intelligence (AI), Data Protection and Intellectual Property in a European context". The purpose of this article is to analyse the suitability of the copyright system over the so-called "core components" of Machine Learning (ML) systems, the ML models. Computer programs protection has always caused certain difficulties for intellectual property law. Internationally is was agreed in the 1970s to protect computer programs as literary works of copyright. ML models have been called "learning algorithms", "AI computer programs", "super-software". Yet, unanimity lacks as to technically agree on what they are. This is relevant from a copyright perspective, because depending on whether the ML model qualifies as a computer program, as a mathematical method or as another type of work, the regime of protection granted by copyright will be different. Additionally, all proprietary and open-source software licensing relies on the copyright protection. In most open licenses, if the license is applied to something that is not protected by copyright (or related rights) the license is not triggered. Thus, it seems relevant to question whether EU copyright law provides adequate protection for the core components of machine learning systems, the ML models. This paper begins with an overview of justifications for copyright protection of computer programs. Understanding how this came about is important to consider protection insufficiencies and how this can later be applied to ML models. It follows a technical overview of the differences between AI software, ML models and algorithms, as to delineate and frame the type of work that a ML model would be. This part also focuses on the differences between traditional (non-AI) software and ML process design and development, and the role that ML models play therein. The third part explains what the legal framework for copyright protection of computer programs is and tests its applicability to ML models. The paper is finalized with a set of conclusions and thoughts for future reflection.
Demystifying the Role of Data Interoperability in the Access and Sharing Debate (Max Planck Institute for Innovation & Competition Research Paper, No. 20-16), 2020, 37 pp. (together with Jörg Hoffmann).
In the current data access and sharing debate, data interoperability is widely proclaimed as being key for efficiently reaping the economic welfare enhancing effects of further data re-use. Although, we agree, we found that the current law and policy framework pertaining data interoperability was missing a groundworks analysis. Without a clear understanding of the notions of interoperability, the role of data standards and application programming interfaces (APIs) to achieve this ambition, and the IP and trade secrets protection potentially hindering it, any regulatory analysis within the data access discussion will be incomplete. Any attempt at untangling the role of data interoperability in the access and sharing regimes requires a thorough understanding of the underlying technology and a common understanding of the different notions of data interoperability. The paper firstly explains the technical complexity of interoperability and its enablers, namely data standards and application programming interfaces. It elaborates on the reasons data interoperability counts with different levels and puts emphasis on the fact that data interoperability is indirectly tangled to the data access right. Since data interoperability may be part of the legal obligations correlating to the access right, the scope of interoperability is and has already been subject to courts' interpretation. While this may give some manoeuvre for balanced decision-making, it may not guarantee the ambition of efficient re-usability of data. This is why data governance market regulation under a public law approach is becoming more favourable. Yet, and this is elaborated in a second step, the paper builds on the assumption that interoperability should not become another policy on its own. This is followed by a competition economics assessment, taking into account that data interoperability is always a matter of degree and a lack of data interoperability does not necessarily lead to a market foreclosure of competitors and to causing harm to consumer welfare. Additionally, parts of application programming interfaces (APIs) may be protected under IP rights and trade secrets, which might conflict with data access rights. Instead of further solving the conflicting regimes within the respective legal regimes of the exclusive rights the paper concludes by suggesting that (sector-specific) data governance solutions should deal with this issue and align the different interests implied. This may provide for better, practical and well-balanced solutions instead of impractical and dysfunctional exceptions and limitations within the IP and trade secrets regimes.
Survey on National Public Sources of Copyright Flexibilities – Spain (National Expert) for the H2020 RIA Project ReCreating Europe, 2020.
Technical Aspects of Artificial Intelligence: An Understanding from an Intellectual Property Law Perspective (Max Planck Institute for Innovation & Competition Research Paper, No. 19-13), 2019, 15 pp. (together with Josef Drexl et al.).
The present Q&A paper aims at providing an overview of artificial intelligence with a special focus on machine learning as a currently predominant subfield thereof. Machine learning-based applications have been discussed intensely in legal scholarship, including in the field of intellectual property law, while many technical aspects remain ambiguous and often cause confusion.
This text was drafted by the Research Group on the Regulation of the Digital Economy of the Max Planck Institute for Innovation and Competition in the pursuit of understanding the fundamental characteristics of artificial intelligence, and machine learning in particular, that could potentially have an impact on intellectual property law. As a background paper, it provides the technological basis for the Group's ongoing research relating thereto. The current version summarises insights gained from background literature research, interviews with practitioners and a workshop conducted in June 2019 in which experts in the field of artificial intelligence participated.
Informe para la elaboración de un Manual de Buenas Prácticas para la persecución de los delitos contra la propiedad intelectual, report comanded by the Spanish Ministry of Education, Culture of Sports, Directorate of Copyright, Madrid, 2018 (together with Julio Aparicio Vaquero et al.).
Opinions
Position Statement of the Max Planck Institute for Innovation and Competition of 25 May 2022 on the Commission's Proposal of 23 February 2022 for a Regulation on Harmonised Rules on Fair Access to and Use of Data (Data Act), 2022, 124 pp. (together with Josef Drexl et al.).
On 23 February 2022, the European Commission issued a Proposal for a Regulation on harmonised rules on fair access to and use of data (Data Act). The overarching objective of the Proposal is to 'ensure fairness in the digital environment, stimulate a competitive data market, open opportunities for data-driven innovation and make data available for all'. The Institute hereby presents its Position Statement that features a comprehensive analysis of whether and to what extent the proposed rules might reach the envisaged objectives. It comments on all parts of the Proposal, including the new IoT data access and use right. Finally, the Institute offers a set of recommendations as to how the proposed provisions should be amended in the legislative process to align them better with the objectives of the Data Act.
Artificial Intelligence and Intellectual Property Law - Position Statement of the Max Planck Institute for Innovation and Competition of 9 April 2021 on the Current Debate, 2021, 26 pp. (together with Josef Drexl et al.).
This Position Statement presents a broad overview of issues arising at the intersection of AI and IP law based on the work of the Max Planck Institute for Innovation and Competition research group on Regulation of the Digital Economy. While the analysis is approached mainly from a perspective de lege lata, it also identifies questions which require further reflection de lege ferenda supported by in-depth interdisciplinary research. The scope is confined to substantive European IP law, in particular, as regards copyright, patents, designs, databases and trade secrets. Specific AI-related issues are mapped out around the core questions of IP law, namely, the eligibility for protection under the respective IP regimes, allocation of rights and the scope of protection. The structure of the analysis reflects three key components of AI: inputs required for the development of AI systems, AI as a process and the output of AI applications. Overall, it is emphasised that, while recent legal and policy discussions have mostly focused on AI-aided and AI-generated output, a more holistic view that accounts for the role of IP law across the AI innovation cycle is indispensable.
Comments of the Max Planck Institute for Innovation and Competition of 11 February 2020 on the Draft Issues Paper of the World Intellectual Property Organization on Intellectual Property Policy and Artificial Intelligence, 2020, 9 pp. (together with Josef Drexl et al.).
Further Publications, Press Articles, Interviews
Copyright, Database right, European Union - A Closer Insight into Copyright related Issues in the Position Statement of the Max Planck Institute for Innovation and Competition on the Commission's Proposal for a Data Act, Kluwer Copyright Blog 2022 29.06.2022 (together with Carolina Banda, Valentina Moscon).
The Jungle Bird, El Diablo, and the Zombie or Machine Learning Models, Computer Programs and Copyright Put to the Test, Kluwer Copyright Blog 2021.
Before the Singularity: Copyright and the Challenges of Artificial Intelligence, Kluwer Copyright Blog 2018 (together with Joao Quintais).
Lectures
03/23/2021
Legal, Economic, and Technical Perspectives on Interoperability or How to Gain Normative Strength via Technical Determination by Law
MIPLC Lecture Series
Video
Location: Munich (online)
---
12/13/19
AI computer programs: Is EU copyright law fit for purpose? - AI, Data Protection and IP Law in a European context
Organized by: University of Lund
Location: Lund, Sveden
---
11/07/19
Recognising IPRs in everyday-life items - From innovation to commercialization: how to protect your start-up idea and IP - Workshop
Organized by: EPO-EIT Health
Location: Ghent, Brussels
---
10/22/19
Computer programs and licensing needs for AI: is EU copyright law fit? - 4th EU-China IP Academic Forum
Organized by: IP Key China
Location: Alicante, Spain
---
10/17/19
From idea to profit
Webinar series by 4IP Council
Online, 4IP Council
---
03/2019
Enhancing IP capacity for SMEs' Intermediaries
International IP Stakeholders' Meeting (IISM)
Location: Brussels, Belgium
---
11/2018
Intellectual Property for Startups and Country Managers
EITH Health Training Investment & IP Management
Location: CLC France, Paris, France
---
11/2018
Legal Rules Constraining TDM beyond Copyright
International Conference Contratos y Licencias de Derecho de Autor en el Mercado Único Digital
Location: University of Valencia, Spain
---
06/2018
The Roll Out of IoT across the IP Landscape: One Smart Revolution?
Getting Ready for the Internet of Things: Business and Legal Challenges, Magister Lucentivus and 4IP Council
Location: Alicante, Spain
---
10/2017
International Conference "Electric Mobility is Coming: Get Behind the Wheel"
Head of the Organizing Committee
Location: EU Business School and UITP, Munich, Germany
---
11/2016
La justa remuneración en contratos de autores y artistas: arts. 14 a 16 de la Propuesta de Directiva del derecho de autor en el Mercado único digital
ALADDA Annual Conference
Location: Valencia, Spain
---
10/2016
Hacia un Mercado único digital: retos y oportunidades para las industrias creativas
talk organized by Instituto de Cultura de la Generalitat Valencia and InnDEA
Location: Valencia, Spain
---
06/2016
Mandating Portability as a Strategy to Achieve Interoperability between On-line Platforms: Pros & Cons
Internet Law & Politics Conference: Building a European Digital Space
Location: Barcelona, Spain
---
06/2016
Copyright and its Discontents
ATRIP Conference
Location: Krakow, Poland
---
07/2014
The interface between the right to data portability and the current intellectual property framework on software: Repercussions for interoperability policies in the cloud
ATRIP Conference
Location: Montpellier, France
---
06/2013
Compelling Disclosure of Software Interoperable Information
ATRIP Conference
Location: Oxford, United Kingdom
---
12/2012
Interoperabilität
2. Alumni-Jahrestagung des MPI
Location: Munich, Germany
---
10/2012
Open Software and Open Design
Berliner Kolloquium für Internet und Gesellschaft
Location: Berlin, Germany
Courses
Guest Lectures
06/2019
The Roll Out of IoT and AI across the IP Landscape: Digitalis?
Magister Lucentivus
Location: Alicante, Spanien
---
07/2018
Artificial Intelligence: Looming Challenges for the Creative Industries
Teaching Staff Seminar
Location: Berklee College of Music, Valencia, Spanien
---
04/2016
Legal Implications of Technology for the Creative Industries
Master in Global Entertainment & Music Business
Location: Berklee College of Music, Valencia, Spanien
---
04/2011
Consumers and E-commerce
VII Jean Monet Seminar on European Integration and Private Law
Location: School of Law, Universität Santiago de Compostela, Spanien
---
Undergraduate and Graduate Courses
Spring Semester 2019, 2015, 2014
Business Law Course
Bachelor of Sciences in International Business, undergraduate, first year
Location: EU Business School Munich, Munich, Germany
---
Fall Semester 2015, 2014
Knowledge Management
Bachelor of Arts in Business Administration, undergraduate, second year
Location: EU Business School Munich, Munich, Germany
---
Spring Semester 2015, 2014
International Law
Bachelor of Arts in International Relations, undergraduate, third year
Location: EU Business School Munich, Munich, Germany
---
2015, 2014, 2013
Sports Sponsorship
MBA in Sports Management, graduate, third term
Location: EU Business School Munich, Munich, Germany
---
2014
Mass Media Strategy, Planning and Media Law
MBA in Communication & Public Relations, third term
Location: EU Business School Munich, Munich, Germany