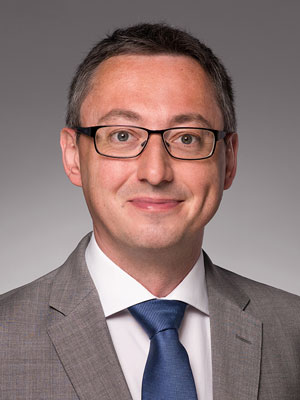 Peter R. Slowinski, J.S.M. (Stanford)
Doktorand und wissenschaftlicher Mitarbeiter
Immaterialgüter- und Wettbewerbsrecht

+49 89 24246-431
peter.slowinski(at)ip.mpg.de


Arbeitsbereiche:
Immaterialgüterrecht (insb. Patentrecht), Recht des unlauteren Wettbewerbs, Lizenzvertragsrecht, Bürgerliches Recht, Zivilprozessrecht und alternative Konfliktbearbeitung (insb. Mediation)
Wissenschaftlicher Werdegang
Seit 2010
Promotion an der Ludwig-Maximilians-Universität München bei Prof. Dr. Reto M. Hilty
Thema: Dysfunktionale Effekte der Durchsetzung von Immaterialgüterrechten
2014 - 2016
Rechtsanwalt im Bereich Patentprozessführung und Patentlizenzrecht in einer internationalen Wirtschaftskanzlei in München
2013 - 2014
Wissenschaftlicher Mitarbeiter am Max-Planck-Institut für Innovation und Wettbewerb
2012 - 2013
Stipendiat am Max-Planck-Institut für Innovation und Wettbewerb
2011 - 2012
Postgraduiertes Studium der Rechtswissenschaften an der Stanford University, Stanford Law School, Stanford, USA (Master of the Science of Law, J.S.M.)
Fellow im Rahmen des Stanford Program in International Legal Studies (SPILS) an der Stanford Law School, Stanford
Research Assistant im Rahmen des Projekts "Future of the Legal Profession" unter der Leitung von Frau Professor Deborah Hensler an der Stanford Law School, Stanford, USA
2010 - 2011
Stipendiat am Max-Planck-Institut für Innovation und Wettbewerb
2009
Zweites Juristisches Staatsexamen, München, Deutschland
2007 - 2009
Referendariat im Bezirk des Oberlandesgerichts München
2007
Erstes Juristisches Staatsexamen, München, Deutschland
2004 - 2007
Studium der Rechtswissenschaften, Ludwig-Maximilians-Universität München, Deutschland
2003 - 2004
Studienaufenthalt an der Cardiff University (Diploma in Legal Studies), Abschlussarbeit zur Patentierbarkeit computerimplementierter Erfindungen, Cardiff, UK
2001 - 2003
Studium der Rechtswissenschaften, Universität Passau, Passau, Deutschland
Ehrungen, wissenschaftliche Preise, Stipendien
John Hart Ely Prize der Stanford Law School for Outstanding Performance in ADR Policy Practice and Law
Promotionsstipendium des Max-Planck-Instituts für Innovation und Wettbewerb
Studienstipendium der Konrad-Adenauer-Stiftung
Erasmus-Förderung der Europäischen Union für den Studienaufenthalt an der Cardiff University
Mitgliedschaften
Deutsche Vereinigung für Gewerblichen Rechtsschutz und Urheberrecht (GRUR)
Deutsch-Amerikanische-Juristenvereinigung (DAJV)
Centrale für Mediation
Munich IP Dispute Resolution Forum (IPDR)
Internationale Vereinigung für den Schutz des Geistigen Eigentums (AIPPI)
Publikationen
Beiträge in Sammelwerken, Kommentierungen, Handbüchern und Lexika
The Effectiveness of the SPC System in the EU, in: Roberto Romandini, Reto M. Hilty, Annette Kur (Hg.), Study on the Legal Aspects of Supplementary Protection Certificates in the EU - Final Report, European Commission, Brussels 2018, 106 (gemeinsam mit Victoria Rivas).
Kapitel 3.3 - Spezifische Fehlstellungen mit Bezug auf den Binnenmarkt, in: Reto M. Hilty, Thomas Jaeger (Hg.), Europäisches Immaterialgüterrecht - Funktionen und Perspektiven (MPI Studies on Intellectual Property and Competition Law, 26), Springer, Berlin; Heidelberg 2018, 451 - 663 (gemeinsam mit Seyavash Amini et al.). DOI
Patenting Coffee - IP Protection and Its Impact on Innovation in the Coffee-Capsule Market, in: Varieties of European Economic Law and Regulation (Studies in European Economic Law and Regulation, 3), Springer, Berlin 2014, 489 - 503 (gemeinsam mit Reto M. Hilty). DOI
Despite a hard to kill belief patents are not a booster for innovation per se but an instrument of competition and innovation policy that needs to be used in a careful manner and with a clear understanding of its functioning and consequences. In the last decades discussions about the strengths and weaknesses of the patenting system have circulated mostly around pharmaceuticals or the information technology. Some of the most important questions addressed in these discussions are the ever rising and unmanageably large number of patents, a phenomenon known as patent thickets, the overlapping of different intellectual property rights, and in consequence the limitation of necessary competition.
Aufsätze
The Data Sharing Economy: On the Emergence of New Intermediaries, IIC 50, 1 (2019), 4 - 29 (gemeinsam mit Heiko Richter). DOI
Data-driven markets depend on access to data as a resource for products and services. Since the quality of information that can be drawn from data increases with the available amount and quality of the data, businesses involved in the data economy have a great interest in accessing data from other market players. However, companies still appear to be reluctant to share their data. Therefore, the key question is how data sharing can be incentivized. This article focuses on data sharing platforms, which are emerging as new intermediaries and can play a vital role in the data economy, as they may increase willingness to share data. By comparing data sharing to the exchange of patents based on the FRAND principles, this article suggests a possible way for self-regulation to provide more transparency and fairness in the growing markets for data sharing.
Study Question 2017 – Quantification of monetary relief, GRUR Int 66, 8-9 (2017), 737 - 744 (gemeinsam mit Björn Joachim et al.).
Standardessentielle Patente – Perspektiven außerhalb des Kartellrechts, GRUR Int 64, 9 (2015), 781 - 792 (gemeinsam mit Reto M. Hilty).
Entscheidungsanmerkungen
Comment on the German Federal Supreme Court Decision "Raltegravir" - Patent Act, Secs. 24, 85(1), IIC 49, 1 (2018), 125 - 130. DOI
Case Note on: "United Video Properties", IIC 48, 3 (2017), 373 - 377. DOI
Perlentaucher/FAZ, Comment on the decision by the German Federal Supreme Court, IIC 42, 8 (2011), 989 - 992.
Tagungs- und Diskussionsberichte
Declaration on Patent Protection: Regulatory Sovereignty under TRIPS – Bericht zum Workshop in Berlin am 11. und 12.7.2017, GRUR Int 67, 1 (2018), 30 - 33.
Event: Workshop zur Patent Declaration, Berlin, 2017-07-11
Stellungnahmen
Position Statement of the Max Planck Institute for Innovation and Competition of 26 April 2017 on the European Commission's "Public consultation on Building the European Data Economy", 2017, 13 S. (gemeinsam mit Reto M. Hilty et al.).
This Position Statement responds to the Communication of 10 January 2017 by which the European Commission launched a public consultation on the future legal framework for data-driven markets that emerge in the course of the current digitization of industrial production and the advent of smart products in which sensors are embedded. In particular, the Position Statement comments the Commission's ideas on a possible future data producer's right as a means of promoting access to data. While the Max Plank Institute agrees that there are indeed instances where there is a need to "unlock data", it rejects a data producer's right. Rather, the Institute recommends considering more targeted data access rights that would specifically react to situations in which a manufacturer of smart products would otherwise try to reserve related markets for itself. The Max Planck Institute thereby takes inspiration from the data portability right that has already been implemented as part of the Basic Data Protection Regulation. Moreover, general principles on the design of data access regimes are developed. In sum, the Max Planck Institute favours a sector-specific approach to the introduction of a general data access right or a generally applicable data access regime. Sector-specific rules are especially needed for answering more concrete questions such as regarding the person entitled to claim access or the one of whether a data holder should be remunerated for granting access to data.
Interviews
Argumente gegen ein Dateneigentum, Radio-Interview, mdr-Aktuell, 26. Juli 2017
Vorträge
8. Oktober 2018
Artificial intelligence, novelty and inventive step. What role does AI play in patent law today?
Vortrag im Rahmen der Tagung "Rethinking Patent Law as an Incentive to Innovation" aus Anlass des 100jährigen Jubiläums des polnischen Patentamtes
Ort: Warschau, Polen
---
11. März 2018
Geistiges Eigentum - Treiber oder Bremsklotz von Innovation?
Vortrag bei der Friedrich-Naumann-Stiftung für die Freiheit, Theodor-Heuss-Akademie
Ort: Gummersbach, Deutschland
---
12. Februar 2018
Do we need a new IP-regime in the new data driven economy?
Vortrag im Rahmen der Tagung "Artificial Intelligence, Industry 4.0, and Intellectual Property Law - Towards a New Era in Socio-Economic Life and Daily Living of Human Being", Ankara University Research and Application Center on Intellectual and Industrial Rights (FISAUM)
Ort: Ankara, Türkei
---
10. November 2017
Fields of Self-Regulation and Codes of Conduct
Vortrag im Rahmen der Tagung "SEPs, SSO and FRAND - Fostering Innovation in Interconnectivity: Asian and Global Perspectives", Applied Research Centre for Intellectual Assets and the Law in Asia, Singapore Management University
Ort: Singapur
---
9. November 2017
The Legal Nature of FRAND-declaration - EU-Perspective
Vortrag im Rahmen der Tagung "SEPs, SSO and FRAND - Fostering Innovation in Interconnectivity: Asian and Global Perspectives", Applied Research Centre for Intellectual Assets and the Law in Asia, Singapore Management University
Ort: Singapur
---
12. November 2015
Standard Essential Patents - Beyond Competition Law
Vortrag im Rahmen des International Symposium on Legal Reforms in Standard Essential, Patents, Intellectual Property Law Center, School of Law Tsinghua University
Ort: Peking, China
---
14. Oktober 2015
The New European Unitary Patent and the Unified Patent Court
Vortrag an der University of Arizona James E. Rogers College of Law
Ort: Tuscon, Arizona, USA
---
5. November 2014
The New European Unitary Patent and the Unified Patent Court
Ort: Palo Alto, USA
---
3. November 2014
The New European Unified Patent Court
Ort: Stanford Law School, Stanford, USA
---
13. April 2013
Still in Balance? - Perspectives on the Present State and Future Development of IP Enforcement
9th Inter-University Graduate Student Conference
Ort: Cornell Law School, Ithaca, New York, USA
---
18. Mai 2012
Patent Mediation in Germany - Results From the First Empirical Study
International Empirical Research Forum
Ort: Stanford Law School, Stanford, USA
---
14. April 2012
Evaluation of Patent Mediation
8th Inter-University Graduate Student Conference
Ort: Cornell Law School, Ithaca, New York, USA
---
27. Mai 2010
Enforcing Quality - New Ways of Strengthening the IP-Systems in Europe
3rd WIPO-Seminar on Intellectual Property and Small and Medium-sized Enterprises
Ort: Genf, Schweiz
Lehrveranstaltungen
20./21. Juli 2017
IP and ADR - Policy Considerations and Practice Issues
Vorlesung für LL.M.-Studenten am Munich Intellectual Property Law Center (MIPLC)
Ort: München, Deutschland
---
2. November 2016
Global Patent Litigation
Gastdozent im Rahmen der Vorlesung "Global Litigation" von Frau Professor Deborah Hensler
Ort: Stanford Law School, Stanford, USA