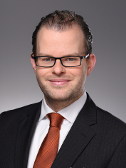 Dr. Roland A. Stürz
Wissenschaftlicher Referent
Innovation and Entrepreneurship Research

+49 89 24246-563
roland.stuerz(at)ip.mpg.de


Interessensbereiche:
Industrieevolution und technologischer Wandel; Digitalisierung und rechtliche Rahmenbedingungen; Innovationspolitik; Prozessmodelle für die Neuproduktentwicklung
Wissenschaftlicher Werdegang
Seit 2013
Wissenschaftlicher Referent am Max-Planck-Institut für Innovation und Wettbewerb (Innovation and Entrepreneurship Research)
2013
Dr. oec. publ. - Dissertation: "Lokale Agglomeration, Markteintrittsbedingungen, vertikale Industriestrukturen und das Überleben von Firmen" an der Ludwig-Maximilians-Universität München
2008 - 2010
Master of Business Research (MBR) - postgraduales Studium Betriebswirtschaftliche Forschung an der Ludwig-Maximilians-Universität München
2007 - 2013
Wissenschaftlicher Mitarbeiter und Doktorand am Institut für Innovationsforschung, Technologiemanagement und Entrepreneurship (Prof. D. Harhoff, Ph.D.) der Ludwig-Maximilians-Universität München
2007
Dipl.-Kfm. - Diplomarbeit: "Industrieevolution - Theoretische Konzepte, empirische Befunde und Analyse der historischen Entwicklung der Nürnberger Motorradindustrie"
2004 - 2007
Diverse praktische Tätigkeiten u.a. bei Nexolab, Siemens und Allianz
2004 - 2006
Studium der Kommunikationswissenschaft an der Ludwig-Maximilians-Universität München
2002 - 2007
Studium der der Betriebswirtschaftslehre an der Ludwig-Maximilians-Universität München sowie an der Copenhagen Business School, Dänemark.
Schwerpunkte: Innovationsmanagement (Prof. D. Harhoff, Ph.D.) und Marketing (Prof. Dr. A. Meyer)
Ehrungen und wissenschaftliche Preise
2013
Dissertationspreis des Forums Münchner Betriebswirte e.V. für eine Promotion mit summa cum laude
2008
Förderpreis des Forum Münchner Betriebswirte e.V. in Kooperation mit KPMG als bester Absolvent der Fakultät im Wintersemester 2007/2008
Publikationen
Monographien
Stuerz, Roland (2014). Industrieevolution: Lokale Agglomeration, Markteintrittsbedingungen, vertikale Industriestrukturen und das Überleben von Firmen. München: Verlag Dr. Hut.
Diskussionspapiere
Stuerz, Roland (2015). Imprinting and Inertia – Density Delay Revisited, Max Planck Institute for Innovation & Competition Research Paper, No. 15-16.
The study builds on previous research in the domain of organizational ecology and derives hypotheses about delayed effects of the competitive intensity at the time of founding of a new organization on mortality rates. It is argued that on the one hand, old incumbent organizations with more industry experience exert more competitive pressure than younger ones. On the other hand, a situation at founding where incumbents have to spread their competitive efforts among different entry cohorts should be favorable for new organizations. Data on four populations of motorcycle producers in Germany, the United Kingdom, the United States of America and Australia are used to test these predictions. Empirical results provide support for the hypotheses in the first three populations. Conflicting results for Australia might be explained with the special evolution of the industry there. As it is known, estimated effects of the density at founding in various populations usually can explain only part of the observed declines of the number of organizations after a peak (Carroll and Hannan, 2000). However, the implemented measures in this study yield lager effects than the estimated classical density delay effect alone in three of the populations. Hence, the study extends the existing theory helping to explain generally observable evolutionary patterns more fully. Furthermore, it provides important theoretical insights in the historical path-dependency of the evolution of industries and in firm survival.
Stuerz, Roland (2014). Evolution and Firm Survival in Vertically Related Populations: The Case of the German Piano Industry, Max Planck Institute for Innovation and Competition Research Paper, No. 14-04.
Research on the evolution of industries has devoted little attention to the development of vertical structures of firms and the emergence of new, specialized supplier populations along the value chain of an industry as industries mature. The change of the vertical industry structure and the co-evolution of subpopulations of suppliers lead to the creation of an interdependent community of organizational populations. However, the impact of vertically related upstream suppliers on the survival of downstream end product manufacturers remains under-researched. This study addresses this research gap and explores the impact of upstream suppliers on downstream survival of all German piano manufacturers (1705-1929). Quantitative event history analyses show that the number of suppliers of the most important core components exhibits a positive effect on firm survival of piano manufacturers. However, the number of firms in other supplier subpopulations does not always affect the exit rates of quality and non-quality end product manufacturers in the same way, which is probably related to the different degree of vertical integration of these two types of firms. The study contributes to the understanding of the forces driving industry evolution and firm survival and makes it easier to predict long-term industrial developments.
Vorträge
29.06.2016
Firm Survival in Vertically Related Populations: The Case of the German Piano Industry
Nineteenth Annual Meeting of Organizational Ecologists
Ort: Catania, Italien
---
20.10.2015
Evolution of Vertically Related Industry Populations: The Case of the German Piano Industry
Research and Doctoral Seminar Durham University Business School
Ort: Durham, Großbritannien
---
11.08.2015
Evolution of Vertically Related Industry Populations: The Case of the German Piano Industry
75th Annual Meeting of the Academy of Management
Ort: Vancouver, Kanada
---
17.06.2015
Evolution of Vertically Related Industry Populations: The Case of the German Piano Industry
The DRUID Society Conference
Ort: Rom, Italien
---
05.08.2014
Firm Survival in Vertically Related Populations: The Case of the German Piano Industry
74th Annual Meeting of the Academy of Management
Ort: Philadelphia, USA
---
17.06.2014
Firm Survival in Vertically Related Populations: The Case of the German Piano Industry
The DRUID Society Conference
Ort: Kopenhagen, Dänemark
---
28.05.2014
Imprinting and Inertia - Density Delay Revisited
Canadian Sociological Association Annual Congress
Ort: St. Catharines, Kanada
---
29.01.2014
Firm Survival in Vertically Related Populations: The Case of the German Piano Industry
TIME Kolloquium Ludwig-Maximilians-Universität / Technische Universität München
Ort: München
---
04.07.2012
Imprinting and Inertia - Density Delay Revisited
International Schumpeter Society Conference
Ort: Brisbane, Australien
---
26.05.2011
Imprinting and Inertia - Density Delay Revisited
Competition and Innovation Summer School
Ort: Turunç/Marmaris, Türkei
---
22.12.2010
Imprinting and Inertia - Density Delay Revisited
TIME Kolloquium Ludwig-Maximilians-Universität / Technische Universität München
Ort: München
---
26.01.2010
Firm Location, Market Entry and Survival: Insights from 100 Years of the Austrian Motorcycle Industry
TIME Kolloquium Ludwig-Maximilians-Universität / Technische Universität München
Ort: München
Lehrveranstaltungen
2014 - 2017
Innovationspolitik (Master-Niveau)
Munich Intellectual Property Law Center (MIPLC) München
---
2008 - 2017
Quantitative Forschungsmethoden (Bachelor-, Master- und Doktoranden-Niveau)
Ludwig-Maximilians-Universität München
---
2008 - 2013
Innovationsmanagement (Bachelor- und Master-Niveau)
Ludwig-Maximilians-Universität München
Projekte