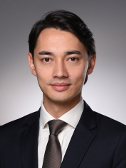 Heiko Richter, Dipl.-Kfm., LL.M. (Columbia)
Doktorand und wissenschaftlicher Mitarbeiter
Immaterialgüter- und Wettbewerbsrecht

+49 89 24246-5270
heiko.richter(at)ip.mpg.de


Arbeitsbereiche:
Kartellrecht; Urheberrecht; Informationsfreiheits- und weiterverwendungsrecht; Rechtsökonomik
Wissenschaftlicher Werdegang
Seit 2014
Doktorand an der Humboldt-Universität zu Berlin (Prof. Dr. Heike Schweitzer, LL.M. (Yale)); Wissenschaftlicher Mitarbeiter Max-Planck-Institut für Innovation und Wettbewerb, München
2013
Zweites Juristisches Staatsexamen, Kammergericht Berlin (Stationen u.a. im Bundesministerium für Wirtschaft und Technologie (Berlin) und der GD Wettbewerb der Europäischen Kommission (Brüssel))
2011
Master of Laws (LL.M.), Columbia University, New York
2009-2012
Wissenschaftlicher Mitarbeiter von Prof. Dr. Gregor Bachmann, LL.M. (Michigan), Freie Universität Berlin
2009
Erstes Juristisches Staatsexamen, Freie Universität Berlin
2006
Diplom Betriebswirtschaftslehre, Universität Mannheim (einjähriges Auslandsstudium an der University of South Australia, Adelaide)
Ehrungen und wissenschaftliche Preise
James Kent Scholar 2010/11, Columbia Law School (New York)
2. Preis Humboldt Forum Recht, 7. Beitragswettbewerb: "Recht in Zeiten des Terrors"
Auszeichnung der Diplomarbeit mit dem Preis der Barbara-Hopf-Stiftung
Stipendien
Max-Planck-Gesellschaft, Forschungsförderung
ERP-Stipendium des Bundesministeriums für Wirtschaft und Technologie und der Studienstiftung des deutschen Volkes zum Postgraduiertenstudium in den USA
Stipendium der Studienstiftung des deutschen Volkes zum Studium der Wirtschafts- und der Rechtswissenschaften
Stipendium des Landes Baden-Württemberg zum Studium in Australien
Mitgliedschaften
Academic Society for Competition Law (ASCOLA)
Deutsch-Amerikanische Juristenvereinigung (DAJV)
Deutsche Vereinigung für gewerblichen Rechtsschutz und Urheberrecht e.V. (GRUR)
Publikationen
Monographien und andere selbständige Publikationen
Informationsweiterverwendungsgesetz (IWG), C.H. Beck, München 2018, XXIV + 380 S.
Studiengebühren und deren Verwendung (Public Management - Diskussionsbeiträge, Nr. 56), Universität Hamburg, Fakultät Wirtschafts- und Sozialwissenschaften, Arbeitsbereich Public Management, Hamburg 2007, XI + 91 S.
Beiträge in Sammelwerken, Kommentierungen, Handbüchern und Lexika
The Power Paradigm in Private Law – Towards a Holistic Regulation of Personal Data, in: Mor Bakhoum et al. (Hg.), Personal Data in Competition, Consumer Protection and Intellectual Property Law (MPI Studies on Intellectual Property and Competition Law, 28), Springer, Berlin 2018, 527 - 577. DOI
Currently there is no holistic concept linking the various areas of private law that are concerned with the regulation of personal data. However, there is a strong need for one. This study elaborates on such an approach by focusing on the private power paradigm. Private power is of utmost relevance for personal data and pervades various areas of private law. This study applies recent findings of research conducted by private law scholars, who have conceptualized private power in private law, to the regulation of personal data in private law, namely in the areas of the law of contract, consumer protection, competition, (intellectual) property, data protection and anti-discrimination. It draws descriptive as well as normative conclusions which can help to better understand the regulatory implications and serve as a methodology for identifying and shaping coherent and prudent regulation of personal data in the future.
Die Hydra des Dateneigentums – eine methodische Betrachtung, in: Stiftung Datenschutz (Hg.), Dateneigentum und Datenhandel (DatenDebatten, 3), Erich Schmidt Verlag, Berlin 2018, 241 - 260 (gemeinsam mit Reto M. Hilty).
Max Planck Institute for Innovation & Competition Discussion Paper
Zwischen Liberalisierungspolitik und Gemeinwohlinteressen: Das deutsche Presse-Grosso und Dienstleistungen von allgemeinem wirtschaftlichem Interesse gemäß Art. 106 Abs. 2 AEUV, in: Das Publicness-Puzzle – Öffentliche Aufgabenerfüllung zwischen Staat und Markt, Festschrift für Peter Eichhorn zum 75. Geburtstag, Jacobs, Lage 2014, 345 - 368.
Contracting Co-Determination: The SE-Directive as a Model?, in: Horst Eidenmüller (Hg.), Regulatory Competition in Contract Law and Dispute Resolution, C.H. Beck/Hart Publishing/Nomos, München/Oxford/Baden-Baden 2013, 189 - 199 (gemeinsam mit Gregor Bachmann).
Preisgleichheit und kartellrechtliche Missbrauchsaufsicht im Bereich der Energieversorgung, in: Katharina Boesche (Hg.), Rechtsaspekte bei Preisen (Das Recht der Preise), Liber, Berlin 2009, 65 - 136.
Aufsätze
The Data Sharing Economy: On the Emergence of New Intermediaries, IIC 50, 1 (2019), 4 - 29 (gemeinsam mit Peter R. Slowinski). DOI
Data-driven markets depend on access to data as a resource for products and services. Since the quality of information that can be drawn from data increases with the available amount and quality of the data, businesses involved in the data economy have a great interest in accessing data from other market players. However, companies still appear to be reluctant to share their data. Therefore, the key question is how data sharing can be incentivized. This article focuses on data sharing platforms, which are emerging as new intermediaries and can play a vital role in the data economy, as they may increase willingness to share data. By comparing data sharing to the exchange of patents based on the FRAND principles, this article suggests a possible way for self-regulation to provide more transparency and fairness in the growing markets for data sharing.
The Intellectual Property Chapter of the Association Agreement between the EU and Ukraine, GRUR Int 68, 1 (2019), 28 - 32 (gemeinsam mit Moritz Sutterer).
Open Science and Public Sector Information – Reconsidering the exemption for educational and research establishments under the Directive on re-use of public sector information, Journal of Intellectual Property, Information Technology and Electronic Commerce Law 9, 1 (2018), 51 - 74.
The article discusses the possibilities of including public research and educational establishments within the scope of the Directive regulating the re-use of public sector information (2003/98/EC – 'PSI Directive'). It subsequently evaluates the legal consequences of such an inclusion. Focusing on scientific information, the analysis connects the long-standing debates about open access and open educa-tion to open government data. Their common driving force is the call for a wide-spread dissemination of publicly funded information. However, the regulatory standard set out by the PSI Directive is characterized by considerable legal uncer-tainty. Therefore, it is difficult to derive robust assumptions that can form the ba-sis for predicting the effects of extending the PSI Directive's scope to research in-formation. A potential revision of the PSI Directive should reduce this uncertain-ty. Moreover, PSI regulation must account for the specific incentives linked to the creation and dissemination of research results. This seems of primary importance for public-private research collaborations because there is a potential risk that a full application of the PSI Directive might unduly affect incentives for such col-laborations.
"Open Government Data" für Daten des Bundes - Die Open-Data-Regelung der §§ 12 a, 19 E-Government-Gesetz, Neue Zeitschrift für Verwaltungsrecht 36, 19 (2017), 1408 - 1413.
Die am 13.7.2017 in Kraft getretene "Open-Data-Regelung" des § 12 a EGovG verpflichtet Behörden der unmittelbaren Bundesverwaltung zur Veröffentlichung strukturierter, unbearbeiteter Daten. Mit Blick auf die bevorstehende Umsetzung in den Ländern erörtert der Beitrag Auslegungsprobleme und vertieft weiterführende, übergreifende Rechtsfragen.
Zur Weiterverwendung von Informationen der öffentlichen Hand: BVerwG klärt erstmals grundsätzliche Anwendungsvoraussetzungen des IWG, Neue Zeitschrift für Verwaltungsrecht 35, 16 (2016), 1143 - 1146.
Die kartellrechtliche Unwirksamkeit von Schiedsvereinbarungen: Zur Gewährleistung von Verfahrensgarantien mittels des europäischen und deutschen Kartellrechts, WuW 11 (2015), 1078 - 1093 (gemeinsam mit Philipp Eckel).
Fingierte Belobigungen im Internet – Eine lauterkeits- und vertragsrechtliche Analyse am Beispiel von Hotelbewertungsportalen, WRP 57, 7 (2011), 814 - 826 (gemeinsam mit Alexander Ahrens).
Joint Ventures in the Video on Demand Sector – Challenges for Merger Control in Europe, Columbia Journal for European Law 17 (2011), 57.
Referendarexamensklausur – Zivilrecht: Beförderungsvertrag und Fluggastverordnung – Flugverspätung dank Aschewolke, Juristische Schulung 50, 9 (2010), 805 - 811.
Anti-Terrorismusgesetzgebung in Deutschland – eine Institutionenökonomische Analyse, Humboldt Forum Recht 2008, 231 - 251.
Was vermag Recht in Zeiten des Terrors zu leisten? Diese Frage erörtert der Autor anhand eines interdisziplinären Ansatzes, nämlich der ökonomischen Analyse des Rechts. Ausgehend von der Identifikation ökonomischer Charakteristika des globalen Terrorismus ergeben sich für die institutionelle Gestaltung von Gegenmaßnahmen grundsätzliche Implikationen. Diese werden als Maßstab dazu herangezogen, die gegenwärtige Anti-Terrorismusgesetzgebung in Deutschland auf den institutionenökonomischen Prüfstand zu stellen. Der Autor weist nach, dass das Spannungsfeld zwischen Freiheit und Sicherheit bzw. zwischen Rechtsstaat und Überwachungsstaat, welches die juristische Debatte in der Bundesrepublik dominiert, letztlich auf ökonomische Dilemmastrukturen zurückzuführen ist. Abschließend werden institutionelle Lösungsansätze im Hinblick auf ökonomische Neben- bzw. Wechselwirkungen und Grundgesetzkonformität diskutiert.
Möglichkeiten zur Verwendung von Studiengebühren – Wertkettenansatz von Porter, Wissenschaftsmanagement 13, 2 (2007), 34 - 41 (gemeinsam mit Jens Heiling).
Entscheidungsmodell zur Verwendung von Studiengebühren, Wissenschaftsmanagement 13, 4 (2007), 33 - 40 (gemeinsam mit Jens Heiling).
Entscheidungsanmerkungen
Anmerkung zu EuGH, Urteil vom 14.11.2018 – C-215/17, Nova Kreditna Banka Maribor - Zugang zu Informationen öffentlicher Unternehmen zulässig, GRUR-Prax 10, 24 (2018), 581.
Anmerkung zu BGH, Urteil vom 29.03.2018 - I ZR 34/17, Kein Verstoß gegen Tarifpflicht bei Rabattaktion - Bonusaktion für Taxi App, Neue Juristische Wochenschrift 71, 34 (2018), 2484 - 2489.
Anmerkung zu LG Bonn, Urteil vom 15.11.2017 - 16 O 21/16, Kostenfreie Wetter-App des DWD ist unzulässig - WarnWetter-App, GRUR-Prax 10, 2 (2018), 60.
Anmerkung zu BVerwG, Urteil vom 20.10.2016 – 7 C 6/15, Kosten für die Gewährung von Informationszugang, Neue Zeitschrift für Verwaltungsrecht 36, 7 (2017), 487 - 488.
Anmerkung zu BGH, Urteil vom 10.11.2016 - I ZR 29/15, Schaufensterware ohne Preis verstößt nicht gegen PAngV, GRUR-Prax 9, 3 (2017), 83.
Anmerkung zu BVerwG, Urteil vom 29.6.2016 – 7 C 32/15, Informationszugang zu Unterlagen aus einem Vertragsverletzungsverfahren, Neue Zeitschrift für Verwaltungsrecht 35, 21 (2016), 1570 - 1572.
Anmerkung zu EuGH, Urteil vom 19.10.2016 – C-582/14, Speicherung von IP-Adressen beim Besuch einer Website, Europäische Zeitschrift für Wirtschaftsrecht 27, 23 (2016), 912 - 914.
Comment on "Central Negotiating Mandate" -Decision of the Federal Supreme Court (Bundesgerichtshof) 6 October 2015 – Case No. KZR 17/14, IIC 47, 3 (2016), 373 - 381. DOI
Anmerkung zu VG Köln, Urteil vom 22.9.2014 – 13 K 4674/13, Pflicht zur Herausgabe einer indizierten Filmkopie durch die BPjM, MMR 2 (2015), 127 - 131.
Anmerkung zu BVerwG, Urteil vom 25.6.2015 – 7 C 1/14, Informationszugang zu Arbeiten der Wissenschaftlichen Dienste des Bundestags, Neue Juristische Wochenschrift 68, 44 (2015), 3262 - 3263 (gemeinsam mit Michael W. Müller ).
Rezensionen
Rezension von: Mat Callahan and Jim Rogers (eds.): A Critical Guide to Intellectual Property, Zed Books, London 2017. 281 S. ISBN: 978-1-78699-114-0, IIC 49, 4 (2018), 503 - 505. DOI
Rezension von: Wirtz, Hannah: Die Kommerzialisierung kultureller Informationen der öffentlichen Hand. Auswirkungen der Einbeziehung kultureller Einrichtungen in den Anwendungsbereich der PSI-Richtlinie (Beiträge zum Informationsrecht; Band 38), Duncker & Humblot Berlin 2017. 340 S. ISBN 978-3-428-14918-6, Bulletin Kunst & Recht 9, 1 (2018), 154 - 155.
Rezension von: Daly, Angela, Private Power, Online Information Flows and EU Law: Mind the Gap, Oxford, Portland/Oregon: Hart (2016), International journal of law and information technology 25, 3 (2017), 239 - 241. DOI
Rezension Epstein, Lee/Landes, William M./Posner, Richard A.: The Behavior of Federal Judges – A Theoretical & Empirical Study of Rational Choice. – Cambridge/Massachusetts, London/England: Harvard University Press (2013), Rabels Zeitschrift für ausländisches und internationales Privatrecht 78, 4 (2014), 932 - 939.
Stellungnahmen
Position Statement of the Max Planck Institute for Innovation and Competition of 26 April 2017 on the European Commission's "Public consultation on Building the European Data Economy", 2017, 13 S. (gemeinsam mit Reto M. Hilty et al.).
This Position Statement responds to the Communication of 10 January 2017 by which the European Commission launched a public consultation on the future legal framework for data-driven markets that emerge in the course of the current digitization of industrial production and the advent of smart products in which sensors are embedded. In particular, the Position Statement comments the Commission's ideas on a possible future data producer's right as a means of promoting access to data. While the Max Plank Institute agrees that there are indeed instances where there is a need to "unlock data", it rejects a data producer's right. Rather, the Institute recommends considering more targeted data access rights that would specifically react to situations in which a manufacturer of smart products would otherwise try to reserve related markets for itself. The Max Planck Institute thereby takes inspiration from the data portability right that has already been implemented as part of the Basic Data Protection Regulation. Moreover, general principles on the design of data access regimes are developed. In sum, the Max Planck Institute favours a sector-specific approach to the introduction of a general data access right or a generally applicable data access regime. Sector-specific rules are especially needed for answering more concrete questions such as regarding the person entitled to claim access or the one of whether a data holder should be remunerated for granting access to data.
Position Statement of the Max Planck Institute for Innovation and Competition on the Proposed Modernisation of European Copyright Rules Part B Exceptions and Limitations (Art. 3 – Text and Data Mining), 2017, 27 S. (gemeinsam mit Reto M. Hilty).
In Article 3 of the "Proposal for a Directive on copyright in the Digital Single Market COM(2016) 593 final" the European Commission suggests an exception for text and data mining (TDM). While, in principle, a clear legal framework for TDM is to be welcomed, the proposed provisions are to be criticized regarding their scope and the applied regulatory method. This Position Statement develops an alternative proposal: Since TDM is to be seen as a normal use of works and other protected subject-matter, a field exemption is suggested allowing everyone to carry out TDM related to lawfully accessible works or other subject-matter. This includes the permission to extract contents of databases and to make reproductions for the sole purpose of TDM. Moreover, research organizations also need to carry out TDM regarding content to which they do not have lawful access. The proposal includes a specific provision obliging rightholders who market works or other subject-matter primarily for research purposes to provide datasets suitable for TDM only, for which they may request a reasonable payment.
SSRN - Also published as: Max Planck Institute for Innovation & Competition Research Paper No. 17-02
Also published in: Hilty, Reto M.; Moscon, Valentina: Modernisation of the EU Copyright Rules - Position Statement of the Max Planck Institute for Innovation and Competition, Max Planck Institute for Innovation and Competition Munich 2017, 25 - 34 under the title: Part B – Copyright Exceptions and Limitations, Chapter 1: Text and Data Mining (Article 3 COM(2016) 593 final)
Position Statement of the Max Planck Institute for Innovation and Competition of August 16, 2016 - On the current debate on exclusive rights and access rights to data at the European level, 2016, 12 S. (gemeinsam mit Reto M. Hilty et al.).
Also published in GRUR Int under the title: Ausschließlichkeits- und Zugangsrechte an Daten - Positionspapier des Max-Planck-Instituts für Innovation und Wettbewerb vom 16.8.2016 zur aktuellen europäischen Debatte, GRUR Int 65,10 (2016), 914 - 918
This position statement of the Max Planck Institute for Innovation and Competition has been released against the background of the European Free Flow of Data Initiative of the European Commission and the on-going political, economic and academic debate on the related issues. The Institute takes a stance as regards the introduction of exclusive rights in data, special legal protection of algorithms used in data analysis, as well as the questions on the applicability of the current EU legal framework for the sui-generis database rights and trade secrets to individual data and data-sets. The Institute sees no economic justification for the introduction of new exclusive rights in data, which could even hamper the functioning of the data-driven economy. In contrast, the statement emphasizes the importance of access to data in order to ensure the proper functioning of data-driven markets. It identifies the need for further research in this regard and recommends the general approach and principles to be considered if the special regulation of access to data is necessary.