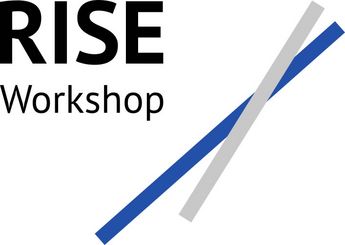 6th Research on Innovation, Science and Entrepreneurship Workshop
Annual workshop for Ph.D. students and Junior Post-docs in Economics and Management
18/19 December 2023
We strive to stimulate a rigorous in-depth discussion of a select number of research papers. We offer Ph.D. students and Junior Post-docs an opportunity to present their work, receive feedback from experienced researchers and connect with peers from other renowned research institutions.
The keynote speaker of this year's RISE6 Workshop is Ina Ganguli (UMass Amherst).
Call for Papers
The RISE6 workshop will focus on the following areas:
Science of Science
Knowledge Diffusion
Innovation and Entrepreneurship
Intellectual Property Rights
Innovation Motives & Behavior
Artificial Intelligence
The RISE6 Workshop will feature a keynote lecture by Ina Ganguli (UMass Amherst) and approximately 10 paper presentations. Each paper will be discussed by a senior researcher with particular emphasis on the research design and the ability to identify causal relationships. The workshop venue will be the Max Planck Institute for Innovation and Competition in Munich.
Format
Each paper will be allocated 40 minutes, as follows: 20 minutes for the presentation by the speaker, 10 minutes discussion by the senior researcher and 10 minutes open discussion with the audience.
Paper Submission Procedure
We invite submissions of full papers or extended abstracts (of at least three pages) from Ph.D. students and Junior Post-docs working in the fields of Economics or Management. Please send your submissions as a PDF file until Friday, 28 July 2023, via the submission tool:
Acceptance notifications will be sent out by the end of August 2023. The workshop registration will be open until 15 September 2023. Kindly note that registering for the workshop is a firm commitment to attend. Participation for the entire duration of the workshop is expected. The full paper version of your submission is due on 01 November 2023.
Costs
There is no workshop fee. Meals during the workshop as well as the workshop dinner are included. A limited number of travel grants will be available for researchers who do not receive financial conference assistance from their home institution. Please indicate in your application whether the participation is contingent on receiving a travel grant.
Keynote Speaker
We are delighted to announce as our keynote speaker:
Ina Ganguli (UMass Amherst)
Ina Ganguli (Ph.D., Harvard University) is an Associate Professor of Economics at the University of Massachusetts Amherst and Director of the UMass Computational Social Science Institute. Her research areas are labor economics, the economics of science and innovation, and international development. She is a Research Fellow at the Institute of Labor Economics (IZA), an Affiliated Researcher at the Stockholm Institute of Transition Economics (SITE) at the Stockholm School of Economics, and a Faculty Associate at the Davis Center for Russian and Eurasian Studies and the Laboratory for Innovation Science (LISH) at Harvard University.
Personal Website Ina Ganguli
Program
Past Programs
Programs of past workshops can be found here:
Program RISE5 2022
Program RISE4 2021
Program RISE3 2020
Program RISE2 2019
Program RISE 2018
Location
The workshop will take place at the Max Planck Institute for Innovation and Competition, room E10 (ground floor), Marstallplatz 1, 80539 Munich.
In general, we recommend booking your flight tickets and accommodation as early as possible since the workshop takes place shortly before Christmas.
You can reach the venue in various ways, but as Munich has an excellent public transportation system that consists of trains, subways, trams, and buses, we would recommend to make use of public transports. Most locations within the inner city can be conveniently reached within less than 30 minutes.
The underground station "Odeonsplatz" is located directly next to the venue and is frequented by underground lines U3, U4, U5 and U6.
Tickets can be bought at automatic vending machines at underground and train stations or inside buses and trams.
For specific information on public transportation schedules, please check at Munich's public transporation company MVV, Google Maps or download the mobile journey planner of MVV.
From Munich Airport
From the airport, you can take the S1 or the S8 train into the city and get off at "Marienplatz". From there, it is a 10-minute walk.
From Munich Central Station
From the central station, you can take any S-Bahn in the direction of "Ostbahnhof" and get off at "Marienplatz". From there, it is a 10-minute walk. Another possibility is to take the subway U4 and U5 and get off at Odeonsplatz.
Accommodation
A list of hotel recommendations will be shared with the participants in the upcoming months.
Contact
FAQ
Who is eligible to participate in workshop?
Ph.D. students and Junior Post-docs are welcome to present a research paper. Experienced Post-docs are welcome to join as discussant (please approach us by email).
Can I participate solely as an audience member?
A selected number of places will be available for participants who neither present nor discuss a paper. Please approach us by email.
Are you publishing the final papers?
No, the final papers will be shared only with the discussants. On a voluntary basis, we will provide speakers the opportunity to share their presentation slides and/or papers with other participants after the workshop.
Can I apply with an extended abstract?
Yes, you can apply with an extended abstract. However, your participation is contingent on providing the full paper by 01 November 2023.
Header Photo: Joerg Lutz, courtesy of City of Munich, Munich Tourist Office.