Equal Opportunities
Balancing Career and Family
The Max Planck Institute for Innovation and Competition actively promotes a healthy work-life balance. We take our employees' individual needs in pursuing their own life choices very seriously.
The Max Planck Society has been awarded the certificate of the charitable foundation berufundfamilie for the past 12 years. This honor acknowledges our family-friendly human ressources policy.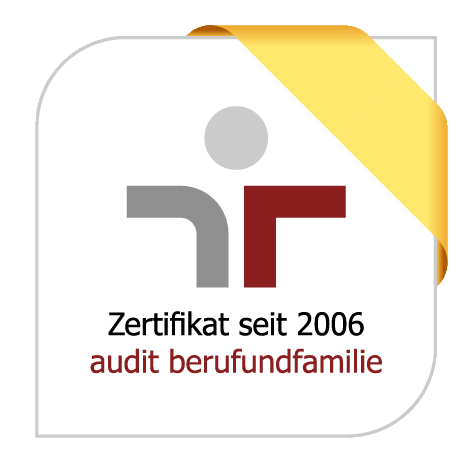 Among the many ways we assist our employees in the challenge of work-life compatibility are:

• Opportunities for flexible hours and home office arrangements,

• Child care search, household help and elder care through our partner pme,

• In certain cases, supplements for regular child care or one-time babysitting service during conferences,

• Family-friendly scheduling of meetings,

• Supplements to infant care costs for researchers.